microFLOC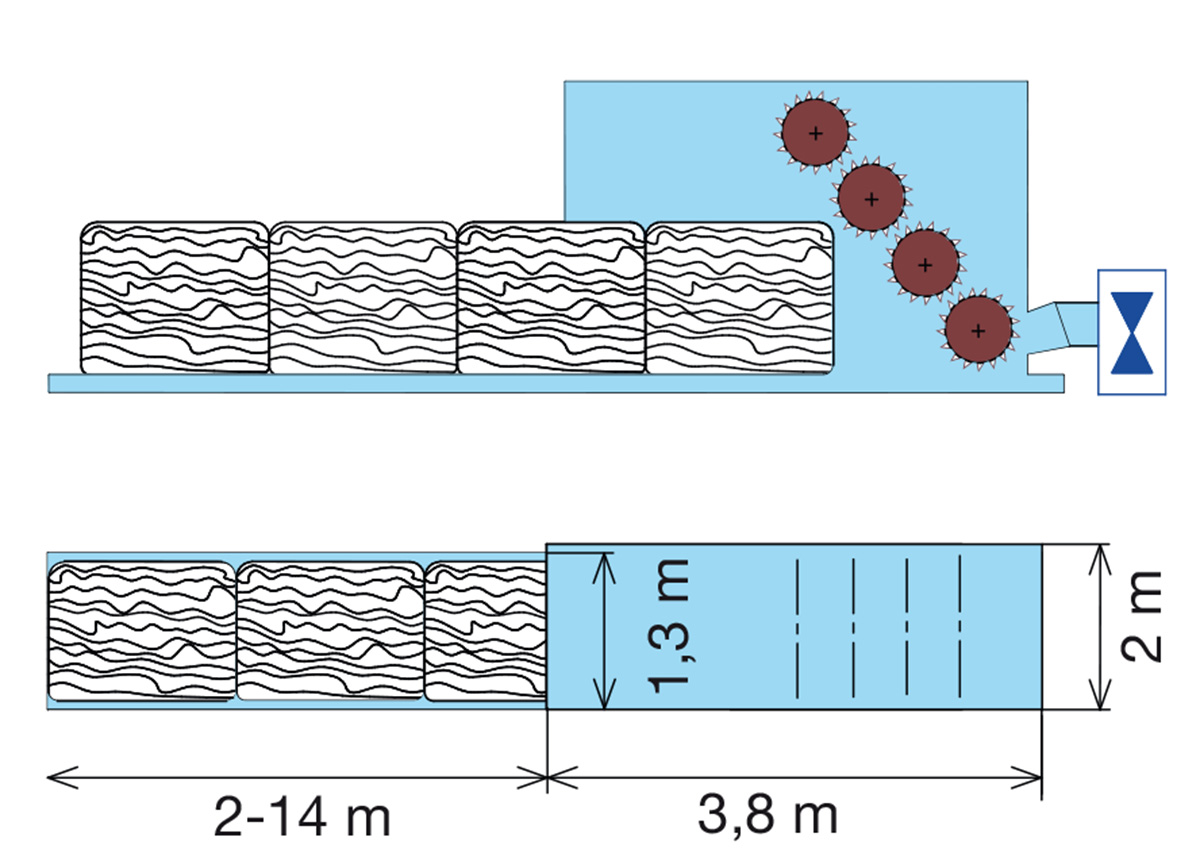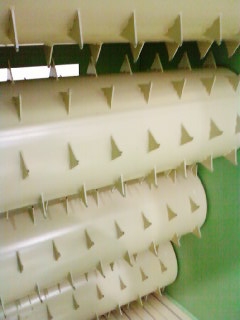 The microFLOC opener replaces old-fashioned hoppers or bale breakers with new technology.
Instead of spiked aprons the microFLOC uses four solid rolls with very strong laser-cut opening teeth to open up the bales to tufts.
Therefore, also very strong bales can be opened. The side shafts are sealed with our new card-seal technology which can be replaced without removing the rolls.

The microFLOC is designed for single or double bale opening. Big rolls gently open the fibres, kicking back unopened tufts. The bales are transported by our robust moving plank floor which replaces the two belts used in a bale hopper. The feed speed can be set by an inverter.
No transport belts are used in the microFLOC. This avoids that fibers get in the belts, rotate, get dark and then come back into the fiber flow contaminating the product.
The new microFLOC needs very little maintenance and cleaning.
The HERGETH moving floor system is extremely robust. Bales can be dropped on the floor, or the floor can be loaded with a fork lift running on the floor.
If people lie on the moving floor, the moving floor stops.

The opened fibers are sucked by a suction funnel to the next machine. The moving floor pushes the bales towards the opening unit when the next machine demands material.


Low maintenance.
No spiked aprons.
No transport belts.
No chains.
Opens also hard-pressed bales and bleaching cakes.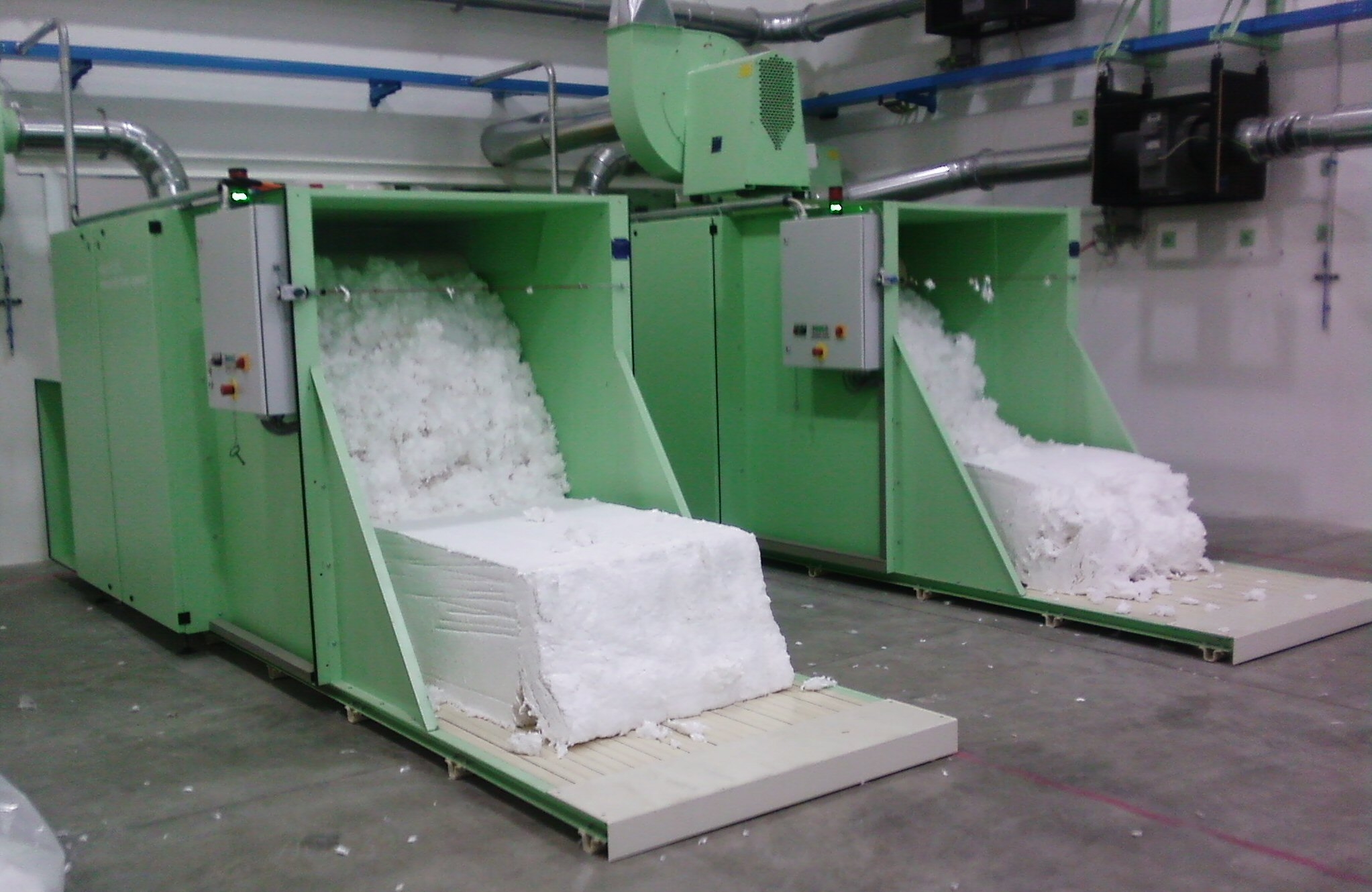 Watch the moving floor working