DESIGN
PHILOSOPHY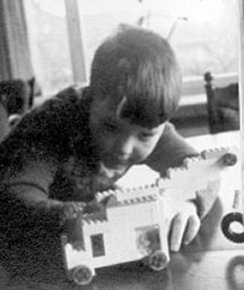 Hubert Hergeth looks on engineering details at an early stage.
We try to follow design ideas which make our machines different from other producers but which we believe to be beneficial to our clients. These ideas are:
We like to show the functions of the machine and like to keep critical areas accessible or visible instead of making all cubic boxes which are difficult to supervise and access.
We use standard mechanical componentes whenever possible.
We use Siemens and SEW electronic, electric and motor parts wherever possible instead of forcing our clients into unneccessary spare parts-slavery by homemade electronics.
We use generously dimensioned shafts with minimum machining and few standard dimensions. This results in less trouble, fewer spare parts for shafts and ball bearings.
We try to keep our drives free from the motor cooling air. This is a little more costly to make, but results in less maintenance..

We try hard to make machines and programs as simple as possible.
We avoid chain drives as they need a lot of maintenance.
We try to use fewer parts to do the job.
Some people think that simple-looking solutions are the result of little engineering effort.
After three generations of engineers in this business, we know the simpler it is, the better it is.