miniBiN Opener/ Blender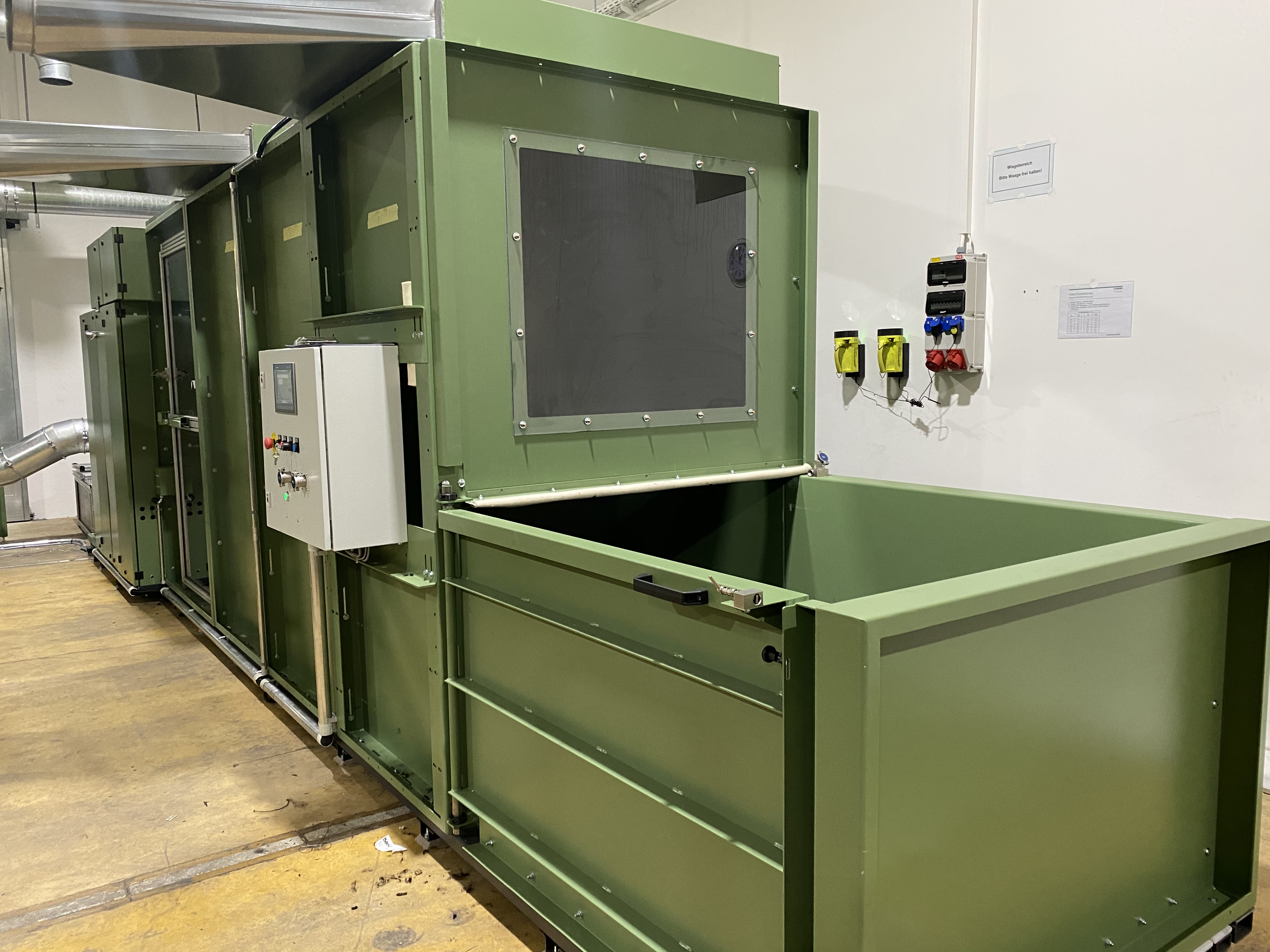 The BiG BiN has got a brother!
The successful opening/ blending/ mixing machine BiG BiN is used for batches of 500/ 1000/ 2000 kg.
However, some customers require a very small machine to economically process batches of just 200 kg.
As the market is asking for more customized products, the batch sizes get smaller. We therefore made a scaled down version, the miniBiN, to fulfil our customers' needs.
The opening rolls stay the same diameter to cope with long fibers, also the superb moving floor is used.
miniBiN for small lot blending, capacity 100 and 200 kg
very effective automatic mixing machine
Fast and easy to clean
With preview area possible to inspect the batch before mixing
Eliminates hand-opening/ mixing also for very small lots
microBiN for lots of less than 50 kg also possible